Justin Oliver is a former TRANZAC programmer who brought a lot of experimental and indie artists over to the Holy Oak when he opened his business in Bloordale eight years ago. Justin continues to nurture cross-cultural dialogue by creating safe spaces for both audience and performers of colour and the LGBTQ-T2 community in Toronto and he will bring a little of his magic to JOUEZ 2017, 12 noon to 6 p.m. Saturday July 22nd.
SATURDAY LINE-UP
Gayathri Premkumar 
1:00 PM


Gayathri Premkumar is a native of Tamil Nadu, India and has been singing in the Classical Indian Carnatic style since the age of 7. She will be performing solo renditions of beautiful songs.

Pursuit Grooves
2:00 PM


Music Producer, Vocalist & Visual Artist, Vanessa Smith delivers eclectic electronic sound travels in experimental, soul, bass, techno, house, and Hip-Hop.

Dj Valeroo
3:00 PM

Sometimes socialite, sometimes selector; who exactly is Valeroo, and what does she do? Whether it is going out to party or for syncing music, it is towards the soul, disco, house, tech(no) spectrum that makes her happy.

Witch Prophet 
4:00 PM

Witch Prophet is an evolution of Toronto based, Ethiopian/Eritrean singer/songwriter Ayo Leilani. A soundscape of vocal layers, loops and harmonies on a bed of hip-hop and soul inspired beats.

Chiquita Magic
5:00 PM

Chiquita Magic is the manifestation of composer and vocalist Isis Giraldo. Her Colombian Canadian identity is reflected in making music that draws from jazz, choral music, hip-hop, & cumbia. 

Mamalia
6:00 PM

Passion, Love & funk personified, Mamalia will take you to there. Her devotion and ferocity comes out in the music she makes. Don't fight it - feel it.

TSV Screening: Do You Remember the Acid Cloud?
8:30 to 10:30 PM

For the 2017 JOUEZ @ BIG On Bloor Festival of Arts and Culture, Trinity Square Video recalls the acid cloud that loomed over the Bloor and Lansdowne neighbourhood in early November (2016) and the passing attention it received through different media outlets. Read More

Curated by TSV Exhibition Coordinator Emily Fitzpatrick with featuring works by Christina Battle, Eshrat Erfanian, jes sachse, and more, Do You Remember the Acid Cloud?, speaks to the community's active and passive reactions to the environmental disaster, and considers social media's influence in creating hysteria and contorting narratives.
---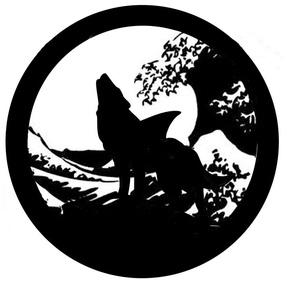 FINN & WOLF showcase local Toronto bands, in a variety of different sounds and atmospheres. Their Sunday July 23rd 12 noon to 6 p.m. program features young up-and-coming singer songwriters and local bands with playing genres ranging from folk to traditional Rock n' Roll.
SUNDAY LINE-UP
Nico Henderson 
12:30 PM


Returning from last year's JOUEZ @ BIG on Bloor Festival of Arts and Culture, Nico Henderson and her acoustic guitar will be back to sing us into bliss. Her strong voice and wicked tunes will entertain thrice over.

Oji Bird
1:30 PM


Oji is a young local player who has been on the scene for the last 8 years. His soft acoustic sound is mixed with some rambunctious punk spirit giving his music energy one would not normally find in a solo act. 

The Winter Swells
2:30 PM

This four-piece folk/rock band takes the best from both worlds giving us tunes we can both rock out to as well relax and listen to. Originating out in B.C. The Winter Swells have found a new place for their sound here in the heart of Toronto.

Mighty Big World 
3:30 PM

Songwriting duo of Jeremy Fisher and Todd Tolls from: Mighty Big Word, bring us some great local talent. Playing together since 2008 this band brings us great soft rock with killer lyrics.

Gideon and the False Idols
4:30 PM

Gideon and the False idols: Toronto locals showing us what rock and roll is all about. From rock, punk, to pop these boys will bring the sound to their streets of Bloordale