In the playground at Bloor and Dufferin, Dovercourt Baptist Church contributes to Play Fair with games and amusements for children and adults and an ecumenical service at 10am on Sunday, July 20. Everyone is welcome!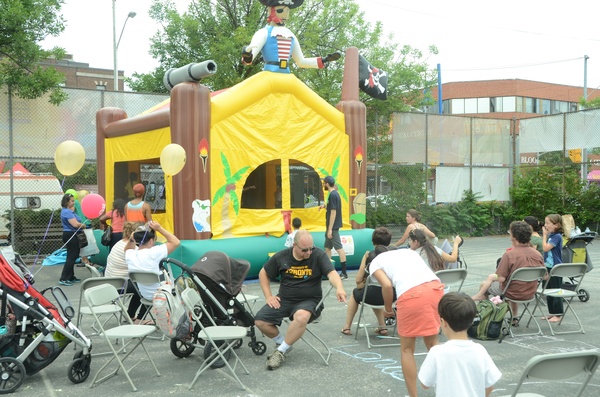 Children's story telling, exotic animal menagerie, circus acts and aerial displays, hands on cultural exhibits and instructions, feats of daring at our trampoline display, impress your friends and walk on water with "What A Ball", and of course bouncy castles, popcorn, face painting and much, much more fun including event, activities and projects.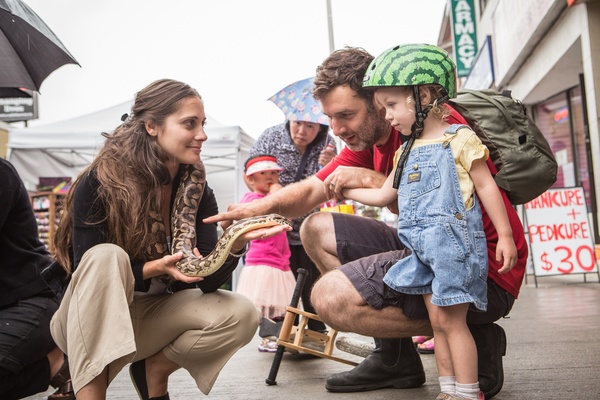 Walk on water with What A Ball.  Until Now… …You have only been able to play on the OUTSIDE of the ball. Join the latest craze. Our Walk On Water Balls provide a fun, safe, and unique opportunity for people of ALL ages to experience the feeling of walking on water! Now you can walk, roll, run, tumble and fall on the surface of the water without even getting wet. Great for Kids, Teens, and Adults too!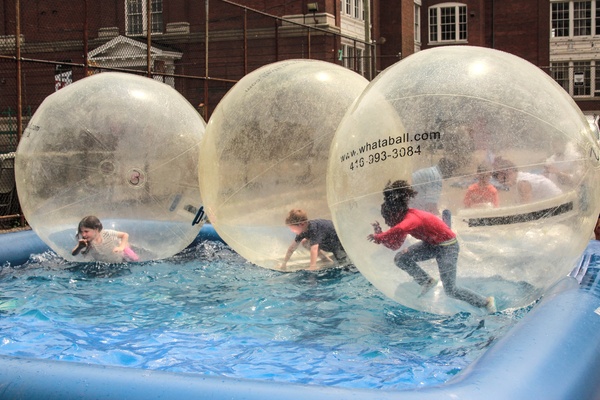 Bring your friends and family to the BIG on Bloor Festival and enjoy Play Fair at the Bloor Tennis Courts.